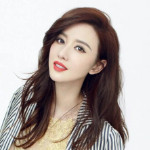 Zhang Meng drama list contains the best dramas of Zhang Meng and the ongoing dramas and upcoming dramas. The list will be updated continuously, bookmark this list to get the latest drama series of Zhang Meng.
Upcoming Zhang Meng Dramas
#1

Saker Falco

Suspense, Thriller, Action

Zhang Han

,

Zhang Li

,

Zhang Meng

In 1950, at the beginning of the founding of the country, the KMT Secret Service airdropped a senior agent from Taiwan to the city of Yongjiang to carry out an assassination operation against Yan Fangqiu, the vice chairman of the Committee for the Restoration of Economic Construction and an expert in economics, codenamed "Frozen Rose...

#2

Mr. & Mrs. Chen

Suspense, Romance, Crime

Guan Xiaotong

,

Elvis Han

In 1940 Shanghai, Chen Jiaping, an underground member of the Chinese Communist Party codenamed "Mei Hua Si", is on a mission when he runs into his former fiancée Zuo Shuangtao at a critical moment when he is almost exposed. At this time, Zuo Shuangtao is already a spy of the Kuomintang military system and is looking for a way out of...

#3

Hou Lang

Urban, Romance, Medical

Wu Gang

,

Zhao Lusi

,

Luo Yizhou

Ren Xinzheng, a professor at the University of Traditional Chinese Medicine(TCM), is committed to spreading the word of Chinese medicine. He resigns to start a TCM heritage class in the hope of training a successor who can truly pass on the way of TCM. Sun Tougou also accidentally joins the master class and is at odds with Ren Tianzhen,...
Completed Zhang Meng Dramas