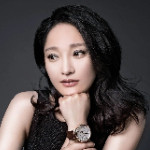 Zhou Xun drama list contains the best dramas of Zhou Xun and the ongoing dramas and upcoming dramas. The list will be updated continuously, bookmark this list to get the latest drama series of Zhou Xun.
Upcoming Zhou Xun Dramas
TBA

#1

Imperfect Victim

Suspense, Law, Drama

Zhou Xun, Liu Yijun, Lin Yun

A third party anonymously reported a case of workplace sexual assault in which the female victim, Zhao Xuan, denied being harmed in the first instance, only to report the alleged rape to the police five days later. The defendant's defense lawyer, Lin Kan, intervened early in the investigation and overturned the evidence presented by...
Completed Zhou Xun Dramas
2021-12-11

#2

A Little Mood for Love

Family, Life

Zhou Xun, Huang Lei, Tang Yixin

Liu Xiaomin divorced her ex-husband a long time ago and came to work in Beijing from a small place. She met and got to know Chen Zhuo, who had also been divorced. On the first anniversary of their relationship, her mother Wang Sumin and her son Jin Jiajun suddenly came to Beijing, so Liu Xiaomin and Chen Zhuo had to hide their relationship...

2018-08-20

#3

Ruyi's Royal Love in the Palace

Historical, Romance, Drama

Zhou Xun, Wallace Huo

In 1735, Emperor Qianlong was enthroned, and Ruyi, a sweetheart who grew up with him, entered the palace as an imperial concubine according to the ritual. From then on, they staged a marriage in the palace, from acquaintance and love to lose and ruin. When the new emperor ascended to the throne, Ruyi became a concubine because of her...