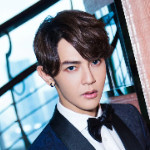 Jiro Wang drama list contains the best dramas of Jiro Wang and the ongoing dramas and upcoming dramas. The list will be updated continuously, bookmark this list to get the latest TV Series of Jiro Wang.
Upcoming Jiro Wang Dramas
TBA

#1

Book of Death

Adventure, Thriller, Action

Jiro Wang, Jia Qing

Tang Feng, a talented archaeology student at Jinling University, suffers an assassination attempt by an unknown person at an extreme sports challenge organized by his mentor Liang Yunjie. What he thought was just a competition for fame and fortune, the series of events that follow are unexpectedly related to a huge restoration treasure left behind by the Western Xia Dynasty. To save...
Completed Jiro Wang Dramas