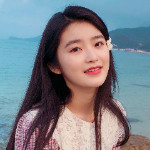 Chai Wei drama list contains the best dramas of Chai Wei and the ongoing dramas and upcoming dramas. The list will be updated continuously, bookmark this list to get the latest drama series of Chai Wei.
Upcoming Chai Wei Dramas
TBA

#1

The Fated General

Historical, Drama, War

Zhang Ruoyun

,

Mao Xiaotong

By chance, Huo Qubing went from being the illegitimate son of a slave girl to becoming a member of the imperial family. He seized the opportunity to train his skills in riding and archery and became a young warrior of great wisdom and courage. As the Xiongnu rulers repeatedly invaded the northern border and the people were suffering,...

TBA

#2

Private Shushan Gakuen

Fantasy, Immortal, Youth

Wang Yibo

,

Yukee Chen

Teng Jing is an orphan who has been living in Shushan since he was a child. He was raised by the principal of the Private Shushan Gakuen, Lan Ting Yu, and the director, Zhong Shun. He became the senior of the elite class of the senior section of the academy, with excellent grades, which he loved by his teachers and classmates. When Qiu...
Completed Chai Wei Dramas