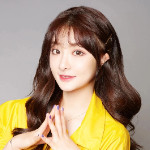 Hong Shanshan drama list contains the best dramas of Hong Shanshan and the ongoing dramas and upcoming dramas. The list will be updated continuously, bookmark this list to get the latest drama series of Hong Shanshan.
Completed Hong Shanshan Dramas
2021-08-14

#1

Demi-Gods and Semi-Devils

Historical, Wuxia

Tony Yang

,

Bai Shu

,

Zhang Tianyang

During the Northern Song Dynasty, beggar clan leader Qiao Feng was accused of descendants of the Khitan, which was spurned by the Song martial artists. Qiao Feng goes around for proof, during which he befriends Dali Prince Duan Yu and monk Xu Zhu. Qiao Feng was repeatedly framed by traitors, mistakenly killed his confidante A Zhu. In...

2020-10-17

#2

Professional Single

Youth, School, Romance

Ireine Song

,

Aaron Deng

The young girl with a dream of oil painting, Yuan Qian was transferred to the sculpture department. In order to pass the departmental transfer test, she tried her best but eventually failed because of the male lead. Qin Shen, a straight, cool school hunk who aspired to be a sculptor, was very popular on campus because of his good looks....

2020-01-18

#3

Dr. Cutie

Historical, Romance, Comedy

Sun Qian

,

Huang Junjie

,

Zha Jie

Tian Qi is working as a doctor in the Imperial Hospital, but by mistake, he is transferred to the military commissioner's mansion, which leads to a series of embarrassing incidents. One is a money-loving, cute doctor and the other is a cold-faced, cool military commissioner. The master and servant have frequent conflicts. The young...