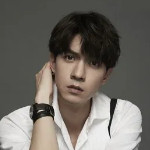 Ren Yankai drama list contains the best dramas of Ren Yankai and the ongoing dramas and upcoming dramas. The list will be updated continuously, bookmark this list to get the latest TV Series of Ren Yankai.
Upcoming Ren Yankai Dramas
TBA

#1

Historical, Fantasy, Immortal

Ren Jialun, Xing Fei, Zhu Xudan

Prince Wu Geng has the dual descent of the gods and humans, with extraordinary talent and untamed. However, the kingdom of Xin is destroyed by the gods, his parents die, and the high prince becomes a slave. Wu Geng goes through hardships and befriends a group of like-minded friends and a young girl, Bai Cai. He leads the human race to join forces with the Shen Yin tribe, the demon tribe,...
Completed Ren Yankai Dramas