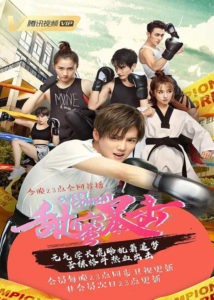 2018-07-23
#1
Sweet Combat
Youth, School, Romance
Lu Han, Guan Xiaotong
Ming Tian had taken three years off from school to work because of his poor family. He became more resilient through social trials and tribulations. When he returned to school, he enrolled at Zhengze Sports College, which has a high scholarship. He was discovered by Fang Yu, the number one ranked combat fighter. During the course of their sparring and training, they gradually had a...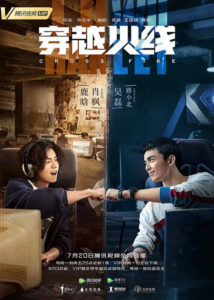 2020-07-20
#2
Cross Fire
Youth, Sport, Sci-fi
Lu Han, Leo Wu, Dai Luwa
In 2008, the down-and-out e-sports veteran Xiao Feng barely maintained his team. At this time, e-sports was far from its best era, and Xiao Feng's team was misunderstood and ridiculed, but he persisted with the dream in his heart. In 2019, the combat genius in the game and the wheelchair boy in reality, Lu Xiaobei inherited his brother's legacy and vowed to become an e-sports professional....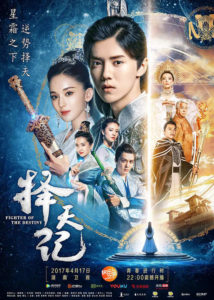 2017-04-17
#3
Fighter of the Destiny
Historical, Youth, Fantasy
Lu Han, Gulnazar, Janice Wu
In the first year of the beginning, a sacred stone descended from the sky and was scattered on the earth. It was said that those who could view the inscriptions of the sacred stones could know their fate. The sacred stone has become a holy relic on earth since then. So the world had been in turmoil for a long time. Until the human race united with the western demon race, the evil race...