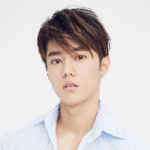 Zhao Dongze drama list contains the best dramas of Zhao Dongze and the ongoing dramas and upcoming dramas. The list will be updated continuously, bookmark this list to get the latest TV Series of Zhao Dongze.
Upcoming Zhao Dongze Dramas
TBA

#1

Destiny and Saving

Historical, Romance, Fantasy

Zhang Yuxi, Thomas Tong

The righteous and the demons have been fighting for a thousand years. The leader of the righteous Alliance Fengyue Jianzun, the demons Lord Feng Xingtian duel to the death. But their descendants, Shen Shaoyou and Feng Lixue have become close friends by chance. To protect his master, Shen Shaoyou accidentally pushed Feng Lixue off a cliff. Feng Lixue was saved and took her away by Chong...
Completed Zhao Dongze Dramas