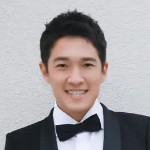 Zhang Boyu drama list contains the best dramas of Zhang Boyu and the ongoing dramas and upcoming dramas. The list will be updated continuously, bookmark this list to get the latest TV Series of Zhang Boyu.
Upcoming Zhang Boyu Dramas
TBA

#1

Be Your Own Light

Urban, Romance, Business

Liu Tao, Qin Hailu, Liu Yuning

He Huan hits rock bottom when her husband runs away from home, leaves behind huge debts, suffers a career setback and her mother falls seriously ill. With the encouragement of her friends, and after the initial experience of being at a loss, she faced all the difficulties head-on with resilience and started from scratch. With wisdom and sincerity, she overcame the difficulties of his...
Completed Zhang Boyu Dramas
2021-07-11

#2

Explore With the Note

Suspense, Action, Adventure

Bai Shu, Zhang Boyu, Zhao Dongze

The drama tells the story of Wu Xie, Wang Pangzi, Xiao Ge, Xie Yuchen, and other partners who cooperated with the relevant government departments to track down the ancient relics stealing and selling gang led by Qiu Dekao. They finally identify Qiu Dekao's conspiracy to covet national treasures for many years in Changbai Mountain's Yun Ding Heavenly Palace, and successfully stop...

2019-06-06

#3

The Lost Tomb 2 : Explore with the Note

Adventure, Action, Suspense

Neo Hou, Cheng Yi, Li Man

After escaping from the Warring States Tomb "Qi Xing Lord Lu's Palace", Wu Xie returns home but find that his third uncle, Wu Sanxing, has disappeared and is also involved in an archaeological team mystery from more than ten years ago. He receives a letter from the mysterious A Ning. In order to find his uncle, he goes to the underwater tomb of a Ming Dynasty shipwreck in Xisha to...