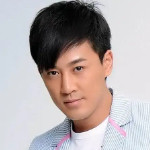 Raymond Lam drama list contains the best dramas of Raymond Lam and the ongoing dramas and upcoming dramas. The list will be updated continuously, bookmark this list to get the latest drama series of Raymond Lam.
Completed Raymond Lam Dramas
2021-10-30

#1

Star of Ocean

Urban, Romance, Business

Liu Tao

,

Raymond Lam

In the early 90's, Jian Ai, an orphan girl, came to work in Guangzhou. She once worked as a waitress in a restaurant and assistant in a foreign trade company. With her intelligence, kindness, and fighting spirit, she grew up to be an outstanding foreign trade merchandiser and business manager. But Jane Ai was not satisfied with the...

2017-10-30

#2

Rule the World

Historical, Romance, Drama

Tang Yixin

,

Raymond Lam

After hearing the story of Dong Ge, the first beauty of Nuzhen, the novel writer Bu Youran was fascinated by the story, and then scoured the ancient books, collecting bits and pieces along the way. Then a legendary love story in the late Ming and early Qing dynasties gradually unfolded under her pen. At the end of the Wanli period of...

2016-06-20

#3

The Doors

Historical, Wuxia, Suspense

Raymond Lam

,

Dilraba Dilmurat

In the middle of the Ming Dynasty, the old emperor is in a coma and the crowning of the emperor is up in the air. The Princes and Lord Qi are fighting for the throne. At this time, a serial murder case has emerged in the capital and the "Six Doors" of the capital are tasked with handling the case. The Six Doors' Head, Shen Zimu wants...