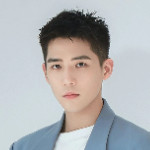 Wang Anyu drama list contains the best dramas of Wang Anyu and the ongoing dramas and upcoming dramas. The list will be updated continuously, bookmark this list to get the latest drama series of Wang Anyu.
Upcoming Wang Anyu Dramas
#1

Ode to Joy Season 4

Urban, Romance, Life

Jiang Shuying, Yang Caiyu, Karlina Zhang

The challenges that life brings continue, and the five girls from the Ode to Joy community on the 22nd floor are facing new challenges and opportunities in their careers, lives, and relationships. Yezhenzhen has started a relationship with David, and they get along very well. However, as someone who is devoted to scientific research,...

#2

Shen Yin

Historical, Romance, Fantasy

Zhao Lusi, Wang Anyu

Gu Jin is the son of a god. His divine power is sealed. Feng Ying is a new phoenix emperor. They meet by accident, embarking on a journey to find Feng Ying's immortal spirit. Since then, under the accompaniment of A Yin, Hong Yi, and Yan Shuang, they collect Feng Yin's immortal spirit along the way. Through many difficulties, defeating...

#3

Back for You

Action, Romance, Suspense

Angelababy, Wang Anyu

In the early years of the Republic of China, cop A Lai is being hunted by a vicious gang. When he is in danger, he is saved by a mysterious girl, Lu Na, who appears suddenly. Lu Na is badly injured and in a coma. A Lai investigates Lu Na's identity but finds no trace of her. Using the twelve comic books Lu Na carries with her, A Lai...
Completed Wang Anyu Dramas