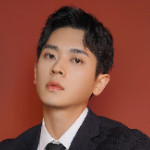 Cheng Lei drama list contains the best dramas of Cheng Lei and the ongoing dramas and upcoming dramas. The list will be updated continuously, bookmark this list to get the latest drama series of Cheng Lei.
Ongoing Cheng Lei Dramas
2022-12-26

#1

Gu Yuan Shan Shang You Shu Yuan

Historical, Romance, School

Cheng Lei

,

Wang Yajia

After entering the academy disguised as a man, Wu Wanwan is involved in a series of hilarious stories with her classmates Tang Wenqi and Qi Shan. They work together to change the unequal distribution of educational resources in ancient times. They are brave enough to confront the ancient notion of inequality. They set up a private school,...

2022-12-15

#2

The Wife's Secret World

Suspense, Thriller

Lin Zilin

,

Huang Tao

,

Cheng Lei

She is a housewife who has devoted six years of her life to him and has given birth to a daughter but has never been able to wait for marriage. Her mother-in-law's cold violence and her boyfriend's suspected betrayal make her more and more desperate in this cold "home". A mysterious car accident, a strange memory loss, and frequent...

Completed Cheng Lei Dramas

2022-09-23

#3

A Familiar Stranger

Historical, Romance, Fantasy

Ke Ying

,

Cheng Lei

The daugther of the Prime Minister's House, Shen Qin, does not want to be a tool for her father to maintain political stability. On the eve of her marriage, she uses the location of the makeup artist Shi Qi's sister to coax Shi Qi into a forced face swap in exchange for a new identity. Shi Qi wakes up but find that she has taken on...

2021-04-30

#4

The Queen of Attack

Historical, Romance, Comedy

Wang Luqing

,

Cheng Lei

,

Shang Sicheng

Liang Weiwei, a girl from the sports department, accidentally entered a hit idol drama starring Jing Qing and became the queen. But she found that she's actually not the main character in the drama at all, she was set to die in three episodes. In order to get rid of the "setting" and stop the cycle of death, Liang Weiwei decided...

2019-07-17

#5

Rules of Zoovenia

Youth, School, Romance

Pan Youcheng

,

Zhao Zhaoyi

,

Luo Zheng

He Xiaoqing grew up helping in a social welfare institution, but when she became an adult, she accidentally enrolled in a higher education school with Chinese and foreign partners. While studying hard, Xiaoqing does not forget to work after the course to earn money and keep her parents from worrying. In the process, she encounters a...