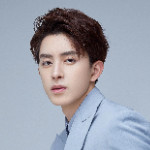 Ao Ruipeng drama list contains the best dramas of Ao Ruipeng and the ongoing dramas and upcoming dramas. The list will be updated continuously, bookmark this list to get the latest TV Series of Ao Ruipeng.
Upcoming Ao Ruipeng Dramas
Ongoing Ao Ruipeng Dramas
2023-03-31

#5

Love Is Written in the Stars

Historical, Romance, Comedy

Judy Qi, Ao Ruipeng

Zhou Yuan, a girl with unemotional abilities meets Wei Qi, the young master of the Hou Mansion who has a bumpy marriage fate. One is afraid of marriage, and the other hopes to marry. These two individuals, with vastly different backgrounds, experience many humorous things together. Through their clashes, they gradually develop feelings for each other.
Completed Ao Ruipeng Dramas