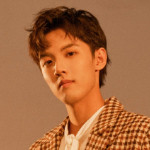 Zhou Junwei drama list contains the best dramas of Zhou Junwei and the ongoing dramas and upcoming dramas. The list will be updated continuously, bookmark this list to get the latest drama series of Zhou Junwei.
Upcoming Zhou Junwei Dramas
TBA

#1

Story of Kunning Palace

Historical, Romance

Bai Lu

,

Zhang Linghe

Jiang Xuening once struggled hard to become a queen, only to be driven to suicide in a palace mutiny. Now, Jiang Xuening's dream is to get away from power and take charge of her own life. But by chance she enters the palace as a companion, becoming a student of the imperial teacher Xie Wei, and meets Xue Shu, the niece of Empress Dowager...
Completed Zhou Junwei Dramas