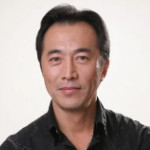 Zheng Xiaoning drama list contains the best dramas of Zheng Xiaoning and the ongoing dramas and upcoming dramas. The list will be updated continuously, bookmark this list to get the latest drama series of Zheng Xiaoning.
Upcoming Zheng Xiaoning Dramas
TBA

#1

A Date With the Future

Urban, Romance, Rescue

William Chan

,

Zhang Ruonan

Ten years ago, Xu Lai was trapped in an earthquake. She was rescued by fireman Jin Shichuan and his rescue dog, Zhui Feng. Ten years later, Xu Lai returns to China as a journalist and international dog trainer and meets Jin Shichuan at the rescue scene. Jin Shichuan not only fails to recognize Xu Lai but also misunderstands her as an...
Completed Zheng Xiaoning Dramas