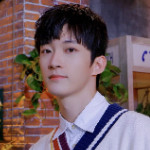 Cao Enqi drama list contains the best dramas of Cao Enqi and the ongoing dramas and upcoming dramas. The list will be updated continuously, bookmark this list to get the latest TV Series of Cao Enqi.
Upcoming Cao Enqi Dramas
TBA

#1

Stand or Fall

Urban, Romance, Drama

Qin Lan, Wang Yang

Guan Wen, Jing Zhiqiu, and Chen Xuanxuan are three women with very different personalities who encounter problems and conflicts at their respective ages of 30. The mirror image reflects the painful point of the existence of women and their strong power to against the current in the face of crisis.

TBA

#2

Missing You

Romance, Drama

Tan Jianci, Zhou Ye

Gu Sheng is a music-loving senior college student. She sticks to her dream and silently holds on to her hidden identity "Sheng Sheng Man" in the ancient style circle, and longs to collaborate with her crush, the dubbing master "Qiang Qing Ci". By coincidence, she meets Mo Qingcheng, who is the "Qiang Qing Ci", at an event. Thanks to the help of her best friend, the distance between...
Completed Cao Enqi Dramas