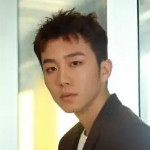 He Peng drama list contains the best dramas of He Peng and the ongoing dramas and upcoming dramas. The list will be updated continuously, bookmark this list to get the latest TV Series of He Peng.
Upcoming He Peng Dramas
TBA

#1

Under the Moonlight

Historical, Suspense, Thriller

Hu Bingqing, Zhai Zilu, He Peng

The drama tells the story of Luo Shu, a female constable with a difficult fate, and Qi Menglin, a playboy who wants to travel the Jianghu. They solve strange cases and grow together in love.

TBA

#2

Youth in the Flames of War (Our Southwest General University)

Historical, Military, War

Dylan Wang, Zhou Ye

The history of the Southwest Associated University (SWAU), a temporary merger of Tsinghua University, Peking University and Nankai University in Kunming from 1937 to 1946, recreates the cultural resistance and self-improvement of young scholars and intellectuals during the war period, and shows the perseverance and responsibility of young scholars to carry out the great mission of national...
Completed He Peng Dramas