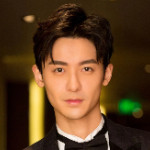 Zhao Zhiwei drama list contains the best dramas of Zhao Zhiwei and the ongoing dramas and upcoming dramas. The list will be updated continuously, bookmark this list to get the latest TV Series of Zhao Zhiwei.
Upcoming Zhao Zhiwei Dramas
TBA

#1

The Eve

Suspense, Thriller, Political

Ou Hao, Zhang Huiwen, Zhao Zhiwei

The drama focuses on patriotic youths such as Lin Xi (a gang member) and Su Nan (a progressive schoolgirl) who, in the face of the country's survival, awakened to the Red Revolution and grew up in the midst of "period wave", and whose fates and emotions were tied to the fate of their country and family.
Completed Zhao Zhiwei Dramas