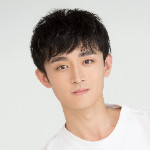 Gong Zhengye drama list contains the best dramas of Gong Zhengye and the ongoing dramas and upcoming dramas. The list will be updated continuously, bookmark this list to get the latest TV Series of Gong Zhengye.
Upcoming Gong Zhengye Dramas
TBA

#1

The Great Pei

Historical, Suspense, Comedy

Gao Hanyu, Meng Ziyi

It is the story of two young men with very different personalities who work together to solve cases in a setting history.
Ongoing Gong Zhengye Dramas
2023-02-16

#2

The Starry Love

Historical, Romance, Fantasy

Chen Xingxu, Landy Li, Chen Muchi

The queen of the human race gave birth to twin sisters, one good and one evil. The older sister, Qing Kui, is gentle and kind. She is admired by the human race, so was chosen by the gods as the Heavenly Concubine. The younger sister, Ye Tan, was smart and cunning and was bullied, so she was promised to the demon world as a demon concubine. During the marriage between the gods and the...
Completed Gong Zhengye Dramas
2022-06-15

#3

The Murder in Kairoutei

Suspense, Thriller

Deng Jiajia, Zhang Xincheng

The drama tells the story of a fire at the Hotel in Kairoutei, the victim Jiang Yuanxing escaped from death, she was burned and disfigured, with pinch marks on her neck. When criminal investigation team leader Shi Qing investigates, the members of the Gao family attract Shi Qing's attention. He solves the mystery of the arson case and kidnapping case in Kairoutei one by one.

2021-10-13

#4

The Last Goodbye To Mama

Urban, Family, Life

Dong Jie, Yin Fang, Lu Fangsheng

Ding Xiaojun, who grew up with his mother, Ding Biyun, in a small town in northern Jiangsu, spent a degenerate life at the age of 18 when he enrolled in a university in Beijing. Ding Xiaojun avoids his mother until something happens to his childhood friend Pang Hu, and meets his girlfriend Yu Ya. With his mother's encouragement, Ding Xiaojun bounced back and graduated successfully....