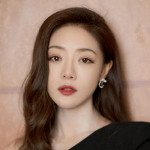 Deng Jiajia drama list contains the best dramas of Deng Jiajia and the ongoing dramas and upcoming dramas. The list will be updated continuously, bookmark this list to get the latest drama series of Deng Jiajia.
Upcoming Deng Jiajia Dramas
TBA

#1

The Magical Women

Urban, Family, Life

Qin Lan

,

Deng Jiajia

Su Fei and An Ning, who have very different personalities, are in sympathy with each other as Su Fei's family breaks up. The two single mothers form the "She Alliance" and "fight back"! They heal each other's emotional wounds and "unlock" new lives together.
Completed Deng Jiajia Dramas