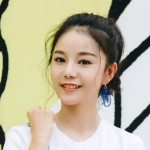 Tu Hua drama list contains the best dramas of Tu Hua and the ongoing dramas and upcoming dramas. The list will be updated continuously, bookmark this list to get the latest TV Series of Tu Hua.
Completed Tu Hua Dramas
2022-06-18

#1

The Lord of Losers

Urban, Comedy

Li Jiahang, Cheng Guo, Zhang Yiduo

Hu Qiang, an honest man who has been working at the bottom of the company for ten years, is suddenly given a "promotion" and is transferred to a small department called the "Po Shi Department" as a manager. His subordinates are all oddballs: Ouyang Mofei, a picky programmer, Tang Haixing, a hot-blooded salesman, Jin Ruoyu, a gossipy secretary, Su Kejie, an inflexible designer, Pang...