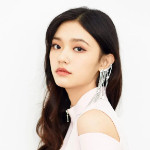 Lin Yun drama list contains the best dramas of Lin Yun and the ongoing dramas and upcoming dramas. The list will be updated continuously, bookmark this list to get the latest drama series of Lin Yun.
Upcoming Lin Yun Dramas
TBA

#1

Imperfect Victim

Suspense, Law, Drama

Zhou Xun, Liu Yijun, Lin Yun

A third party anonymously reported a case of workplace sexual assault in which the female victim, Zhao Xuan, denied being harmed in the first instance, only to report the alleged rape to the police five days later. The defendant's defense lawyer, Lin Kan, intervened early in the investigation and overturned the evidence presented by...

TBA

#2

Back for You

Action, Romance, Suspense

Angelababy, Wang Anyu

In the early years of the Republic of China, cop A Lai is being hunted by a vicious gang. When he is in danger, he is saved by a mysterious girl, Lu Na, who appears suddenly. Lu Na is badly injured and in a coma. A Lai investigates Lu Na's identity but finds no trace of her. Using the twelve comic books Lu Na carries with her, A Lai...
Completed Lin Yun Dramas