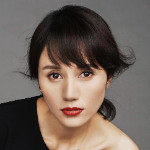 Yuan Quan drama list contains the best dramas of Yuan Quan and the ongoing dramas and upcoming dramas. The list will be updated continuously, bookmark this list to get the latest TV Series of Yuan Quan.
2022-08-08

#1

Urban, Family, Life

Yuan Quan, Huang Xiaoming

Gu Nian is a housewife, living in a happy life. Her husband, Song Jiachen, is a good lawyer with a successful career. However, when an accident happens, Song Jiachen is caught in a crime, and reveals the fact that he cheated on her. In order to take up the burden of life, she is introduced by Feng Sheng to Yisheng law firm to start afresh. Here, she demonstrates her extraordinary ability...

2022-02-23

#2

Urban, Romance, Family

Lei Jiayin, Yuan Quan

Jian Hongcheng, the son of Linshui City Agricultural Machinery Factory No. 2 director Jian Zhiguo, fell in love with the quiet and beautiful Ning You at first sight in college but was repeatedly rejected. It was not until Ning You married after graduation that Jian Hongcheng gave up. Jian Zhiguo was stabbed due to a verbal dispute with his employee Cui Hao in his early years, and his...

2020-07-20

#3

Youth, Sport, Sci-fi

Lu Han, Leo Wu, Dai Luwa

In 2008, the down-and-out e-sports veteran Xiao Feng barely maintained his team. At this time, e-sports was far from its best era, and Xiao Feng's team was misunderstood and ridiculed, but he persisted with the dream in his heart. In 2019, the combat genius in the game and the wheelchair boy in reality, Lu Xiaobei inherited his brother's legacy and vowed to become an e-sports professional....

2019-11-26

#4

Historical, Suspense, Fantasy

Zhang Ruoyun, Li Qin, Chen Daoming

Zhang Qing, a student of literary history at a university, was well versed in classical masterpieces, but his thesis proposition of analyzing ancient literary history with modern concepts was not approved by Professor Ye. In order to make Professor Ye his graduate advisor, Zhang Qing decided to further elaborate on the point he wanted to make by writing a novel. In his novel, Fan Xian,...

2017-07-04

#5

Urban, Romance, Life

Jin Dong, Ma Yili, Yuan Quan

The 33-year-old Luo Zijun was a full-time wife, every day her son went to school, her husband went to work, the nanny aunt did housework, the days were boring but comfortable. If her husband had not suddenly filed for divorce, she would have planned to live like this for the rest life. Now, without work experience, the middle-aged abandoned wife went into society with a child. Her reserve...