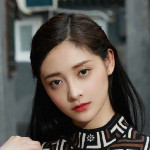 Zhou Jieqiong drama list contains the best dramas of Zhou Jieqiong and the ongoing dramas and upcoming dramas. The list will be updated continuously, bookmark this list to get the latest drama series of Zhou Jieqiong.
Upcoming Zhou Jieqiong Dramas
TBA

#1

A Forbidden Marriage

Historical, Romance, Fantasy

Zhou Jieqiong, Mao Zijun

Yang Wangyue, who comes from the demon sect, has escaped death and become a declasse orphan girl. She is determined to realize her wish that she has never been able to fulfill: to get married to Yang Qing, the leader of the famous righteous sect. With such a wish, the reborn Wangyue coincidentally met Yang Qing, and eventually, they...
Completed Zhou Jieqiong Dramas
2022-03-16

#2

Be My Princess

Romance, Urban

Xu Zhengxi, Zhou Jieqiong

The movie star Mu Tingzhou is a cool guy who is always single. But by mistake, he lost his memory after an accident and believed that he was a "Grand Preceptor" from ancient times and Ming Wei was his "Princess". So he has been respectful and in charge of Ming Wei ever since. The intersection of the hero and heroine's minds...

2020-12-15

#3

Legend of Fei

Historical, Wuxia

Zhao Liying, Wang Yibo

During the Northern and Southern Dynasties, various Separatist Forces appeared and the Jiang Hu underworld was in turmoil. Li Zheng, the "Southern Sword", established a sect named "Sishibazhai" in Hunan and took in fallen martial artists, and has lived in seclusion ever since. Li Zheng died, while the famous sect fell into disrepair....