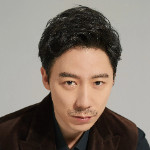 Wang Maolei drama list contains the best dramas of Wang Maolei and the ongoing dramas and upcoming dramas. The list will be updated continuously, bookmark this list to get the latest drama series of Wang Maolei.
Upcoming Wang Maolei Dramas
TBA

#1

Zhao Ge

Historical, Fantasy, Romance

Wu Jinyan

During the Shang dynasty, Di Yi moved his capital to Zhao Ge, hoping that the city would thrive like a loud song in the morning. Time passed by, and the throne passed to Di Xin, who was so happy with his success that he fought on all sides and led the people to live an unstable life. Fortunately, Ji Kao, the son of Ji Chang of Xiqi,...
Ongoing Wang Maolei Dramas
2023-02-25

#2

Warm on a Cold Night

Historical, Romance, Suspense

Li Yitong, Bi Wenjun

Su Jiu'er, a female constable of the Qian Kingdom, and Han Zheng, the young master of the Qi Clan, encounter each other in a bizarre murder case that relates to the relationship between the two clans. By chance, they form a partnership and work together to break through the fog of intrigue and find the truth behind the case while solving...
Completed Wang Maolei Dramas