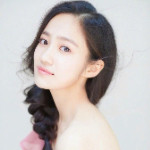 Melody Tang drama list contains the best dramas of Melody Tang and the ongoing dramas and upcoming dramas. The list will be updated continuously, bookmark this list to get the latest TV Series of Melody Tang.
Upcoming Melody Tang Dramas
TBA

#1

Nan Lai Bei Wang

Crime, Suspense, Drama

Bai Jingting, Gina Jin, Ding Yongdai

In the late 1970s, on a steam train from Ningyang to Hacheng, a young railway police officer, Wang Xin, was shuttling through the bustling passengers on duty. He mistook Ma Kui, an old railroad policeman, for a fugitive, and then their story began. From mutual dislike of each other to appreciating each other, Wang Xin and Ma Kui fought side by side in the front line of railroad public...

TBA

#2

Paladin Legend

Historical, Fantasy, Immortal

He Yu, Yang Yutong, Xu Hao

Li Xiaoyao, a shop boy with a dream of becoming a swordsman, meets Zhao Ling'er, a descendant of Nuwa, by chance. They travel together in search of a water pearl that can cure the world's drought. On their way, they meet Lin Yueru and Liu Jinyuan, who are all like-minded. The group goes through difficulties in search of the pearl, and in one fell swoop, they shatter the amazing conspiracy...
Completed Melody Tang Dramas