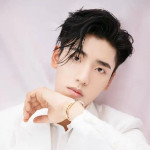 Wang Ziyi drama list contains the best dramas of Wang Ziyi and the ongoing dramas and upcoming dramas. The list will be updated continuously, bookmark this list to get the latest TV Series of Wang Ziyi.
Ongoing Wang Ziyi Dramas
2023-03-09

#1

Hello Beautiful Life

Urban, Family, Life

Mao Xiaotong, Zhang Li, Li Zefeng

Sun Xin and Sun Xiang are two sisters with very different personalities. Sun Xin is bold and adventurous, while Sun Xiang is gentle and kind-hearted. Sun Xin is beautiful and pursues freedom, and she is not afraid to take risks. Sun Xiang is simple and loves to smile and talk. Their vastly different personalities have led them down very different paths in life. Sun Xin has had great...

Completed Wang Ziyi Dramas

2022-10-26

#2

Hello My Love

Romance, Comedy, Life

Qin Lan, Lan Yingying, Zheng He Hui Zi

Zhang Fan is an interior designer who is divorced and single and no longer believes in a stable relationship. Pan Xiaochen is a good insurance salesman who is experiencing "the seven-year itch" in her relationship Luo Xiaoxiao is a pet blogger who has never been in a relationship before. The three protagonists of different ages and personalities are in a difficult situation in their...

2022-02-08

#3

Why Women Love

Urban, Romance

Gina Jin, Wang Ziyi

Gu Jiaxin, a talented overseas student who does not want to inherit the family business, is arranged by her mother to become Zhao Jiangyue's assistant. During the time he spent with Zhao Jiang Yue, Gu Jiaxin began to waver and didn't expect to fall in love with Zhao Jiangyue. When she knew that Gu Jiaxin's dream was to become a race car driver, Zhao Jiangyue helped him to fulfill...