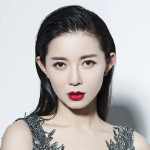 Liu Min drama list contains the best dramas of Liu Min and the ongoing dramas and upcoming dramas. The list will be updated continuously, bookmark this list to get the latest TV Series of Liu Min.
Upcoming Liu Min Dramas
#1

Zhao Ge

Historical, Fantasy, Romance

Wu Jinyan

During the Shang dynasty, Di Yi moved his capital to Zhao Ge, hoping that the city would thrive like a loud song in the morning. Time passed by, and the throne passed to Di Xin, who was so happy with his success that he fought on all sides and led the people to live an unstable life. Fortunately, Ji Kao, the son of Ji Chang of Xiqi, and Yin Jiao, the son of Di Xin, are young heroes...

#2

Feng Yu Nong, Yan Zhi Luan

Historical, Romance

Zhang Nan, Wang Yuwen, Sun Yizhou

In the early years of the Jing Kingdom's Anping era, when the young emperor was on the throne, the Marquis of Mingde, Zhong Yuqi, and the Prime Minister, Wu Lang, provoked the governors of various states to rebellion, causing warfare and unrest among the people. In the capital city of Jingzhou, Mo Xi, the niece of official Bai Wentai, and Feng Yao, her daughter are accidentally caught...

#3

Dreamcatcher

Youth, Fantasy, Adventure

Bi Wenjun, Richards Wang

Yu Hao, who has lost his hope in life, decides to commit suicide, but accidentally falls into a dream and meets a mysterious visitor, "General", who travels in the dream world. The "General" leads Yu Hao to retrieve his totem in his dream and regain his life. Their dream journey begins quietly.
Completed Liu Min Dramas