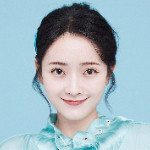 Wang Luqing drama list contains the best dramas of Wang Luqing and the ongoing dramas and upcoming dramas. The list will be updated continuously, bookmark this list to get the latest drama series of Wang Luqing.
Upcoming Wang Luqing Dramas
TBA

#1

Go Princess Go 2

Historical, Fantasy, Romance

Wu Xuanyi

,

Chen Zheyuan

To investigate the case of arson in the imperial palace, princess Qi Pa, who is a face-judger, mistakenly fell into an ambush. Then she was saved by Kui Mu Lang of Huashou Tribe, who has double faces. To get the spirit pearl, Kui Mu Lang intended to marry Qi Ba, but Qi Ba was disgusted and afraid of Kui Mu Lang. She wanted to run away,...
Completed Wang Luqing Dramas